2022 DECEMBER: TEMPORARY DOWN DUE TO FAILED HARDWARE, I am manually re uploading to multiple sharing sites. Unfortunately Dropbox or G Drive don't work due to the bandwidth/daily quotas being hit immediately for public links.
Important: read first
Each patch is archived with 7-Zip (it's like a more efficient/modern version of RAR or ZIP). If you don't have it, you will need to install 7-Zip to unpack the contents.
The archive password is "https://www.replays.xyz/old-clients", without quotes. Sorry about the captcha; we've used over 300TB of bandwidth this month and things are getting expensive.
Please check your download before running it. All of our file contents are unmodified and downloaded in a fresh container from Riot patch server with a non-Windows client. You can ensure the binaries included were not modified or tampered with by checking for a valid signature by right clicking the .exe and clicking Properties, followed by Digital Signatures.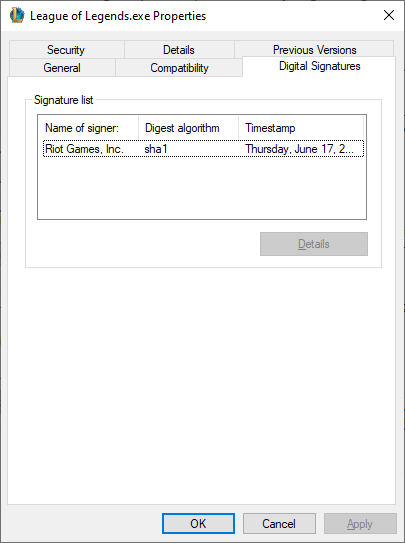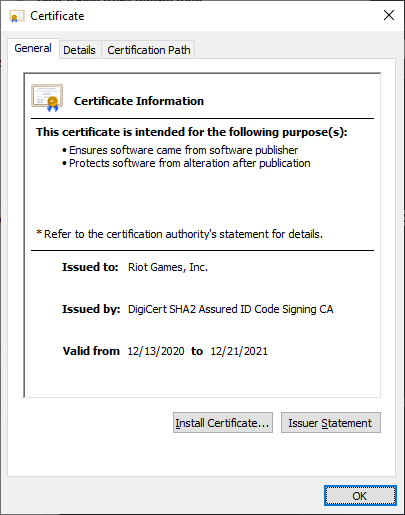 ---
Note: 10.17 never existed.
On EU MIRROR, wait 40 seconds the large button orange "Download" can be clicked.
Sorry, 13.4 will not be available due to disk errors.
| Type | Version | Download links |
| --- | --- | --- |
| cmlvdA== | MTMuMTU= | |
| cmlvdA== | MTMuMTQ= | |
| cmlvdA== | MTMuMTM= | |
| cmlvdA== | MTMuMTI= | |
| cmlvdA== | MTMuMTE= | |
| cmlvdA== | MTMuMTA= | |
| cmlvdA== | MTMuOQ== | |
| cmlvdA== | MTMuOA== | |
| cmlvdA== | MTMuNw== | |
| cmlvdA== | MTMuNg== | |
| cmlvdA== | MTMuNQ== | |
| cmlvdA== | MTMuMw== | |
| cmlvdA== | MTMuMQ== | |
| cmlvdA== | MTIuMjM= | |
| cmlvdA== | MTIuMjI= | |
| cmlvdA== | MTIuMjE= | |
| cmlvdA== | MTIuMjA= | |
| cmlvdA== | MTIuMTk= | |
| cmlvdA== | MTIuMTg= | |
| cmlvdA== | MTIuMTc= | |
| cmlvdA== | MTIuMTY= | |
| cmlvdA== | MTIuMTU= | |
| cmlvdA== | MTIuMTQ= | |
| cmlvdA== | MTIuMTM= | |
| cmlvdA== | MTIuMTI= | |
| cmlvdA== | MTIuMTE= | |
| cmlvdA== | MTIuMTA= | |
| cmlvdA== | MTIuOQ== | |
| cmlvdA== | MTIuOA== | |
| cmlvdA== | MTIuNw== | |
| cmlvdA== | MTIuNg== | |
| cmlvdA== | MTIuNQ== | |
| cmlvdA== | MTIuNA== | |
| cmlvdA== | MTIuMw== | |
| cmlvdA== | MTIuMg== | |
| cmlvdA== | MTIuMQ== | |
This site is protected by hCaptcha and its Privacy Policy and Terms of Service apply.